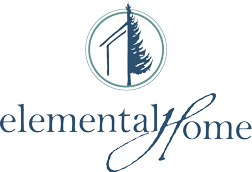 Our Process
Elemental Home Design • Build  is a practical design-build firm providing functional design, value engineering and construction services, in a timely manner, for a fair price. Incorporated into the final working drawings you will find the collaborative effort of the client and the entire design team. At times, due to the cost or time commitment that can be associated with starting the design process completely from scratch, our clients have brought in pre-designed stock plans or rough sketches for refinement and required site specific modification. We are happy and equipped to work in this framework or to provide a design that is completely unique. Our as-built, design, construction document, construction or construction administration services can widely range in scope from one project to the next. With a great deal of flexibility our practice provides as much or as little detail or project assistance as the client requests and as the nature of the project requires. Our growing list of repeat clients and ongoing referrals are evidence of our strong commitment to great service and unwavering integrity.
Our firm's extensive experience in the design and construction industry allows the flexibility of providing conventional building designs reflecting standard practice, or to confidently design and build constructible projects derived outside the box. We are continually learning new methods, using alternative materials and open to new ideas. The comprehensive barrier free and modified residential accessibility design standards we adhere to on many projects are a product of skills developed in serving aging in place populations and in working with clients and family who live with various disabilities.
At Elemental Home Design • Build we take seriously our responsibility as stewards of the natural resources our Creator has placed in our care. We continually expand the use of state of the art developments in passive solar, storm water re-use, wind/solar/hydro/geothermal power and alternate structural and energy envelope integration. We recommend building material re-use, specify building materials found in abundance, and we favor products reproduced or manufactured indigenously and produced or harvested in an environmentally friendly manner. We specify materials and methods that will allow our buildings and planet to safely remain for generations.